In C-Free, you can customize following utilities:
Customizable Menus/Toolbars - All main menu items and toolbar buttons can be customized as you wish.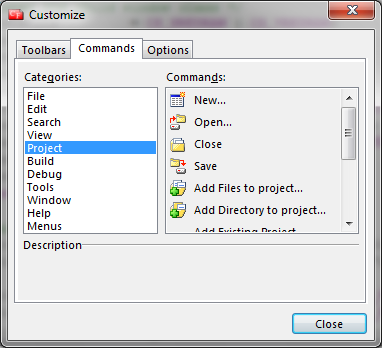 Customizable Shortcuts - All commands contained in C-Free can be assigned at most 5 shortcuts.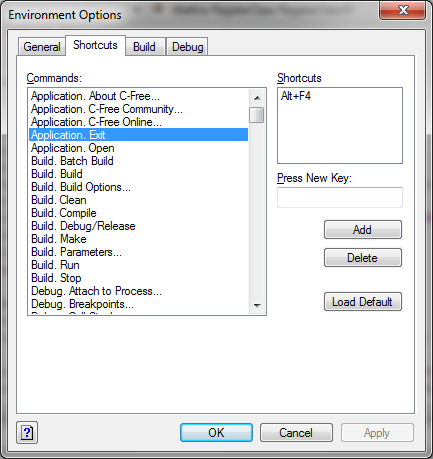 Customizable External Tools - You can configure external tools used in C-Free.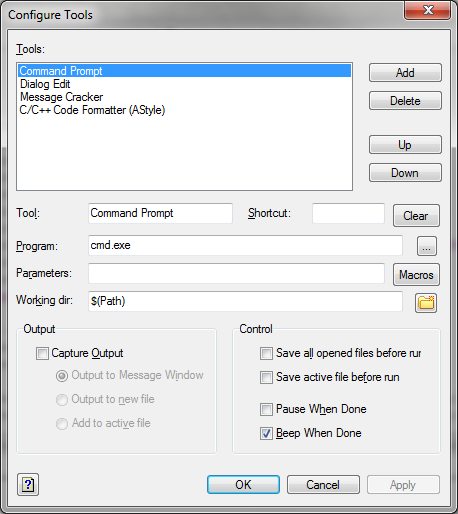 Customizable Help - C-Free Supports Windows help, Html help and Web help.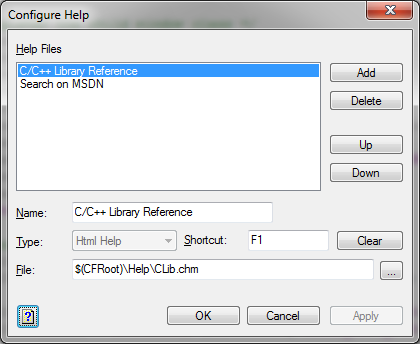 Customizable code templates - Customize code templates to insert into program.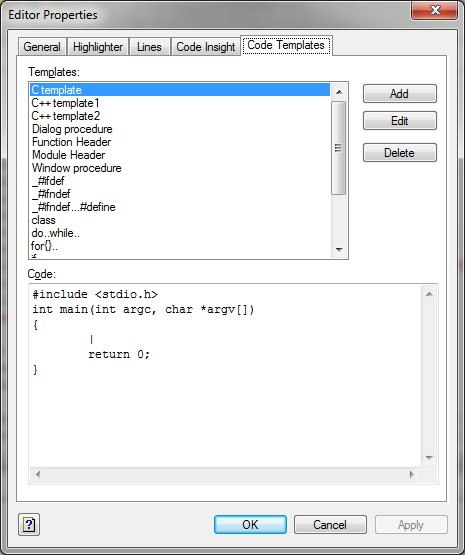 Related Links:
Help Configuration Dialog in help manual
Tool Configuration Dialog in help manual